Beyond the Rainbow Bridge: Coping with Pet Loss – 6-Week Online Workshop Series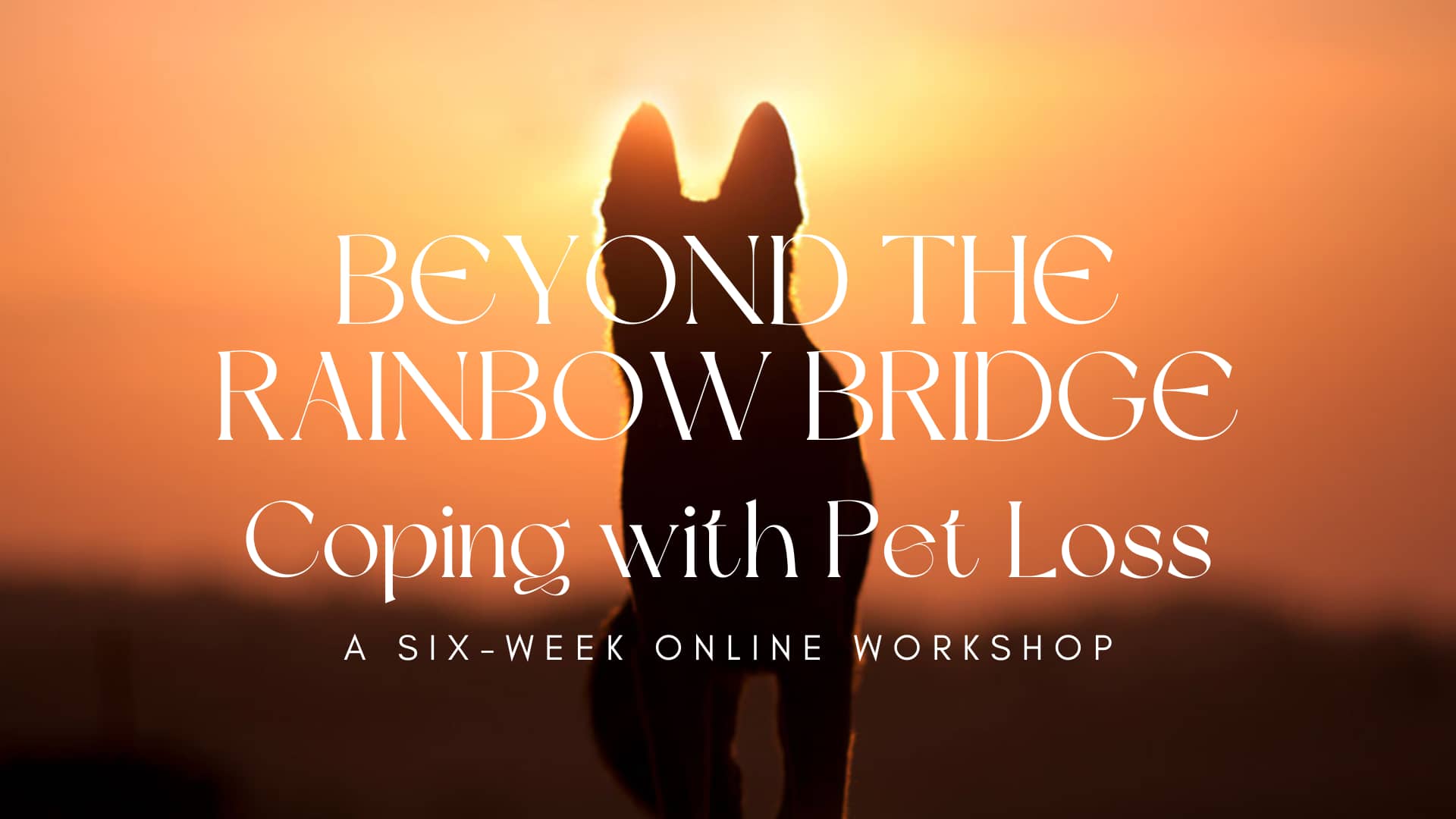 September 5
@
8:00 am
–
October 10
@
5:00 pm
EDT
Join me and Kelley Lynn, certified grief counselor, speaker, and author, for a transformative journey of healing and hope in "Beyond the Rainbow Bridge: Coping with Pet Loss," a 6-week online pet loss grief workshop series.
Tuesdays, beginning September 5th 6:30 – 8:00 PM EDT
Workshop Dates: 9/5, 9/12, 9/19, 9/26, 10/3, 10/10
Online Platform: Zoom (Limited Space Available)
Losing a beloved pet can be one of life's most challenging experiences. In this workshop, we will provide a safe space to explore the emotions and complexities of pet loss, offering guidance, support, and healing tools to navigate your grief journey.
Kelley Lynn's viral TED talk has touched hearts worldwide, and with her expertise and compassion, she will help you find solace and strength during difficult times.
Rev. Jessica Johansson brings her unique blend of spirituality and companion animal end-of-life doula training to offer a holistic approach to healing, honoring the profound bond between humans and their furry companions.
We are thrilled to announce that the workshop will feature special guest, Dr. Krista Wood, a veterinarian specializing in at-home palliative/hospice/end-of-life care. Her unique knowledge and insight will provide valuable support for grieving pet parents or those facing difficult end-of-life decisions.
Workshop Fee: $150 + Eventbrite fees
For more info and/or to reserve your spot: https://www.eventbrite.com/e/beyond-the-rainbow-bridge-coping-with-pet-loss-6-week-online-workshop-tickets-691979959687 SPACE IS LIMITED!
Don't miss this opportunity to connect with a community of pet parents who understand and support each other. Let us walk with you on the path to healing and finding peace
Rev. Jessica Johansson
info@holisticendoflifedoula.com