End-of-Life Doula Services
Rev. Jessica Johansson, MDiv
End-of-Life Doula (NEDA Proficient)
Animal End-of-Life Doula
After-Death Care Educator
Ordained Interfaith Minister
Serving Jaffrey and the Greater Monadnock Region of New Hampshire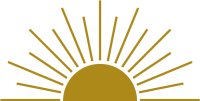 What is an End-of-Life or Death Doula?
End-of-life doulas (also known as death doulas, death midwives, or soul midwives) are trained professionals whose priority is ensuring a peaceful and dignified death experience. They do this by providing non-medical, holistic support and comfort to the individual and their loved ones in the dying process.
This support may include education and guidance as well as emotional, spiritual, or practical care, as early as initial diagnosis through the bereavement period. 
Educating the dying person and family about the dying process
Assisting with advance care and end-of-life planning
Creating uniquely-tailored vigil plans
Doing life review and legacy work
Designing rituals to support and integrate transitions
Advocating for your needs and collaborating with medical team/hospice, caregivers and loved ones
Providing practical, spiritual, and emotional support before, during, and just after death
"For life and death are one, even as the river and the sea are one."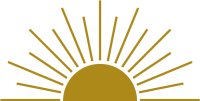 Why Work with an End-of-Life Doula?
The period surrounding death can often be stressful and challenging for any family, and most people are often unprepared to navigate this time of uncertainties. End-of-life doulas assist in easing some of the mental and emotional burden that naturally emerges during this process. We prioritize ensuring that the last days are peaceful and dignified, filled with both grace and meaning. We support the family in preparing for and processing the transition of their loved one. A doula can also be an incredible resource in managing practical and logistical concerns, freeing up precious time and energy to focus on their loved one and each other instead.
Working with an end-of-life doula ensures that you will have compassionate grounded support and guidance throughout the end-of-life process. You don't have to do this alone.
"How people die remains in the memory of those who live on."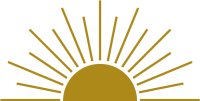 Is a Good Death Really Possible?
There is no one answer to the question of what constitutes a good death. For some people, it may mean dying peacefully in their sleep after a long and happy life. For others, it may mean having the opportunity to say goodbye to loved ones and tie up any loose ends before passing away.
Ultimately, a good death is one that allows a person to die with dignity, on their own terms. My personalized holistic end-of-life services can help make that possible.
"Death is not the opposite of life, but a part of it."
In-Home, In-Facility & Virtual Support
Advance Care Planning
End-of-Life Planning
Life Review & Legacy Work
Swedish Death Cleaning
Caregiver Support
Guided Meditation
Vigil & Ritual Planning
Bereavement Support
Funeral Celebrant Services
Guest Speaker Services
This 30-minute consultation will be a great way to decide if we are a good fit for this journey together. 
Consultations can take place in-person, via phone, or virtually through Zoom, Facetime, or WhatsApp – whichever is best for you.
This Death Cafe is organized and facilitated by Rev. Jessica Johansson, End-of-Life Doula & Afte…

April 5 @ 6:00 pm

–

7:30 pm

EDT

A Death Cafe is an event where people get together to drink tea, eat cake and discuss death. Our aim…

April 18 @ 5:30 pm

–

7:00 pm

EDT

Join us for a burial ceremony for the unclaimed remains of animals who may have been unadopted at en…

April 29 @ 11:00 am

–

12:00 pm

EDT
Join our mailing list to be informed of news, upcoming events, talks, or other offerings! Your information will not be shared and you may unsubscribe at any time.
As humans, we have a natural tendency to shy away from the topic of death. It's an uncomfortable reality that we often avoid discussing or thinking about until it's too
Read More »
Steve Jobs famously said, "death is the single best invention of life." He was referring to the idea of death as a powerful motivator, a reminder that time is limited
Read More »
Nearly twenty-five years ago, my husband's grandmother, Mary, had terminal cancer, and she lived with us during her final months. Hospice nurses cared for her medical needs while I made
Read More »